Curriculum Vitae
About Anders
Anders is easy to work with and works just as good in a team as on his own. He is focused on achieving results and solving problems.
He is a full stack developer and likes working with many different systems and technics. He has the ability to quickly adapt to new requirements.
Anders has been working with software development since 2000. During these years he has gathered competence in Java Enterprise Systems, .NET systems, web development, agile development techniques and mobile platforms like Android and iOS. Anders has a genuine interest in software development and programming. He is constantly learning new technologies and development techniques.
Primary programming languages and techniques
Java SE/EE, Web services, Javascript, jQuery, Android
Fast learning of new programming languages and techniques.
Education
1997-2002 Chalmers University of Technology, Gothenburg MSc Electrical Engineering – Computer and Software Systems
Certifications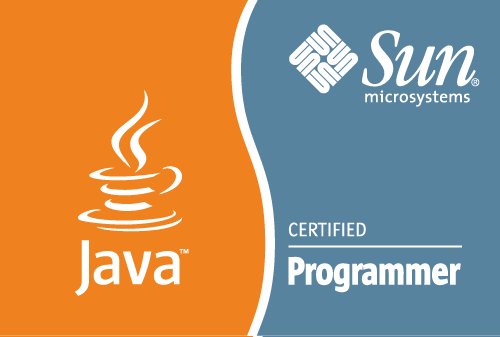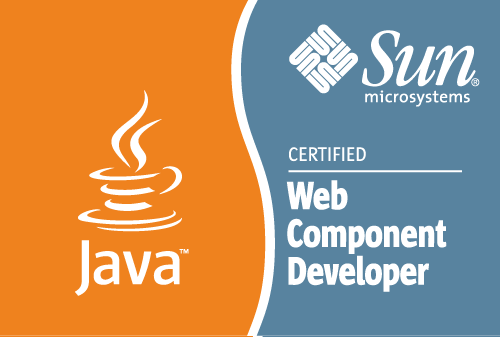 2018 Oracle Certified Professional, Java SE 8 Programmer
2011 Oracle Certified Master, Java SE6 Developer (OCMJD)
2010 Sun Certified Web Component Developer (SCWCD)
2008 Sun Certified Java Programmer (SCJP)
Training/Courses
2011 Applikationsutveckling för iPhone, Umeå Universitet
2011 Databaser & Objektorienterad PHP, Blekinge Tekniska Högskola
2010 Application development for Android, Mittuniversitetet
2007 Enterprise Java Beans (EJB 3.0), Informator
2006 Web applications with Java, Franzén Consulting
2002 .NET bootcamp with C#, LinSoft AB
Languages
Swedish – mother tounge
English – fluent
Spanish – Beginner
Assignments
(Mostly in Swedish)
2016 Academix AB, Göteborg – Senior consultant
Development of software for the aviation industry.
Java SE, Eclipse Plug-in Development, Maven, Mercurial, Jira, Linux
2013 Shapecompanion AB, Göteborg
Development of clothes matching and recommendation service.
Web sites: https://www.figuracy.com, https://watchforfiguracy.com
App in Play Store: Watch for Figuracy
ParseServer, Express, Node.js, Android Studio, Gradle, Android Wear, Eclipse, Git, iOS, Xcode, Jenkins, SonarQube
2012 Next Source, Göteborg
Utveckling av Androidapp för hantering av ärendehanteringssystemet MantisBT.
App i Play Store: MantisDroid
Android Studio, Eclipse, jUnit, Robotium, Soap, Subversion, Ant, Proguard, Git, Jenkins, SonarQube

2011

Teliasonera

, Göteborg

Förvaltning av Telias webbplatser och system för kundtjänst och användarsupport.

Java EE, Eclipse, Dojo, Spring, Jboss, Maven, Mercurial, Jira, Ubuntu

2010

Volvo Cars Corporation

, Göteborg

Integration av system i VIDA (Volvo Information and Diagnostic system for the Aftermarket)

Java EE, Struts, Web services, MS SQL, Rational Application Developer, Websphere Application Server

2009 Volvo Cars Corporation, Göteborg
Vidareutveckling av system för arbetsplanering- och kostnadsberäkning för verkstäder.
Java EE, MQ, Web services, Struts, JSP, jQuery, Oracle DB, Rational Application Developer, Websphere Application Server
2008 Volvo Cars Corporation, Göteborg
Vidareutveckling av VIDA (Volvo Information and Diagnostic system for the Aftermarket).
Java EE, MQ, Struts, MS SQL, Rational Application Developer, Websphere Application Server
2006 Volvo Cars Corporation, Göteborg
Utveckling och underhåll av adminstrationsverktyg för VIDA (Volvo Information and Diagnostic system for the Aftermarket). Applikationen hanterar bland annat användare, prenumerationer och access för VIDA.
Java EE, MQ, Struts, MS SQL, Rational Application Developer, Websphere Application Server
2006 Volvo Cars Corporation, Olofström
Utveckling av ärendehanteringssystem för fordonsindustrin.
Java, Struts, JSP, Oracle, Eclipse, Tomcat
2005 Volvo Cars Corporation, Skövde
Vidareutveckling och drift av fordonsproduktionssystem i Bulycke, Uddevalla och Gent, Belgien.
Fortran, Oracle DB, OpenVMS
2004 Sandvik Coromant, Sandviken
Utveckling av integration för automatisk plock och restock för lagerautomat mot centralt lagersystem.
C++, Windows Services, Visual Studio .NET
2003 Objektor AB, Västerås
Design och utveckling av integrationsapplikation och Tool Management System för PocketPC.
C#, C++, MS SQL, Web services, PocketPC, Visual Studio .NET, IIS
2002 Sandvik Coromant, Sandviken
Design och utveckling av offert- och beredningsapplikation för verkstadsindustrin.
C#, .NET, ADO.NET, MS SQL, Visual Studio .NET
2001 Vehco AB, Göteborg
Design och utveckling av klientapplikation för telematikbranschen.
Java, Eclipse, Emacs, PocketPC
2001 Autocom Diagnostic Partner AB, Trollhättan
Design och utveckling av kommunikations- och diagnostikverktyg för personbilar.
C, CodeWarrior, Emacs, Palm OS
2000 Armini Solutions AB, Göteborg
Utveckling av webbapplikationer och administrationsverktyg för shippingbranschen. Bland annat webbmail och applikation för att skapa "Bill of Lading" (transportdokument för fraktfartyg).
ASP, MySQL, DreamWeaver, IIS
Employments
2016 Academix AB, Göteborg – Senior consultant
2013 Shapecompanion AB, Göteborg – CEO, CTO, Systems developer
2011 Epsilon IT/ÅF, Göteborg – Systems developer
2005 Volvo Information Technology AB, Göteborg and Skövde – Systems developer
2002 Objektor AB, Västerås – Systems developer
2001 Vehco AB, Göteborg – Java developer
2000 Armini Solutions, Göteborg – Web developer